Caisse Community Centre Volunteer Information
---
For La Salle and Area Residents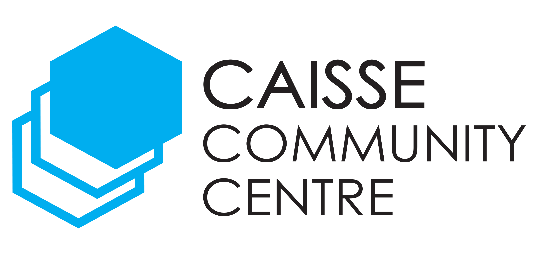 2020 Sports Patronage Fee:
Caisse Community Centre in La Salle requires each family to pay a $60 patronage fee once per season. You can pay this fee in two ways.
1. Pay it upon Spring Sports Registration through the Caisse Community Centre
2. Pay it upon Baseball or Softball Registration through Macdonald Minor Ball Association
If you are only registering for Baseball/Softball then you must select one package with the patronage fee when registering your child(ren) for ball.
If your family does not pay the required fee once, either through Baseball / Softball registration or through the Caisse Community Centre Spring Sports registration, your credit card will be charged the $60 plus a $20 admin fee on March 15, 2020.
The Patronage Fee supports:
purchase of sports equipment
Year round facility and grounds maintenance upkeep
If you have paid your patronage fee twice, either in error or because you have also registered for another spring sport, please contact the Caisse Community Centre for a refund.
2020 Volunteer Bond:
Click Here for the Volunteer Policy
Families who participate in Spring Sports commit to volunteering to 3 hours per registrant to a maximum of 9 hours per family.
Each participant must post a $300.00 volunteer bond (one per family) post dated for October 1, 2020 made out to Caisse Community Centre. Upon completion of 3 hours/registered child with a max of 9 hours of volunteer time, this cheque will be destroyed. If volunteer commitment is not met, the cheque will be cashed. Cheque is to be dropped of at the Caisse Community Center in the mailbox in front of the main office by February 28nd, 2020.
NEW THIS YEAR!
Please Sign Up for the Volunteer Hours you would like to work!
We're using SignUp.com (the leading online SignUp and reminder tool) to organize our upcoming volunteer requirements.
Here's how it works in 3 easy steps:
1) Click this link to see our SignUp on SignUp.com: https://signup.com/go/QtrRYLX
2) Review the options listed and choose the spot(s) you like.
3) Sign up! It's Easy - you will NOT need to register an account or keep a password on SignUp.com.
Note: SignUp.com does not share your email address with anyone. If you prefer not to use your email address, please contact me and I can sign you up manually.
Dee Romijn
Facility Manager
If you would like to choose to opt out of the volunteer hours you may pay the $200 opt out fee.
Macdonald Minor Ball is looking for coaches! Coaching on a team will count towards your volunteer hours. For more Coaching information please click on the coaches tab at the top of this screen for Baseball and Softball. Also please feel free to contact Kal or Tyler below.
Interested Coaches please contact Kalam Paull or Tyler Russell.
Please be sure to check the box if you live in La Salle and/or area surrounding, as your child(ren) will be unable to receive their jersey at the start of the season if the community center has not received both your Volunteer Bond, Patronage Fee and Volunteer Sign Up.