Jays Care Diamond Grand Opening and U9 Jamboree
---
---

---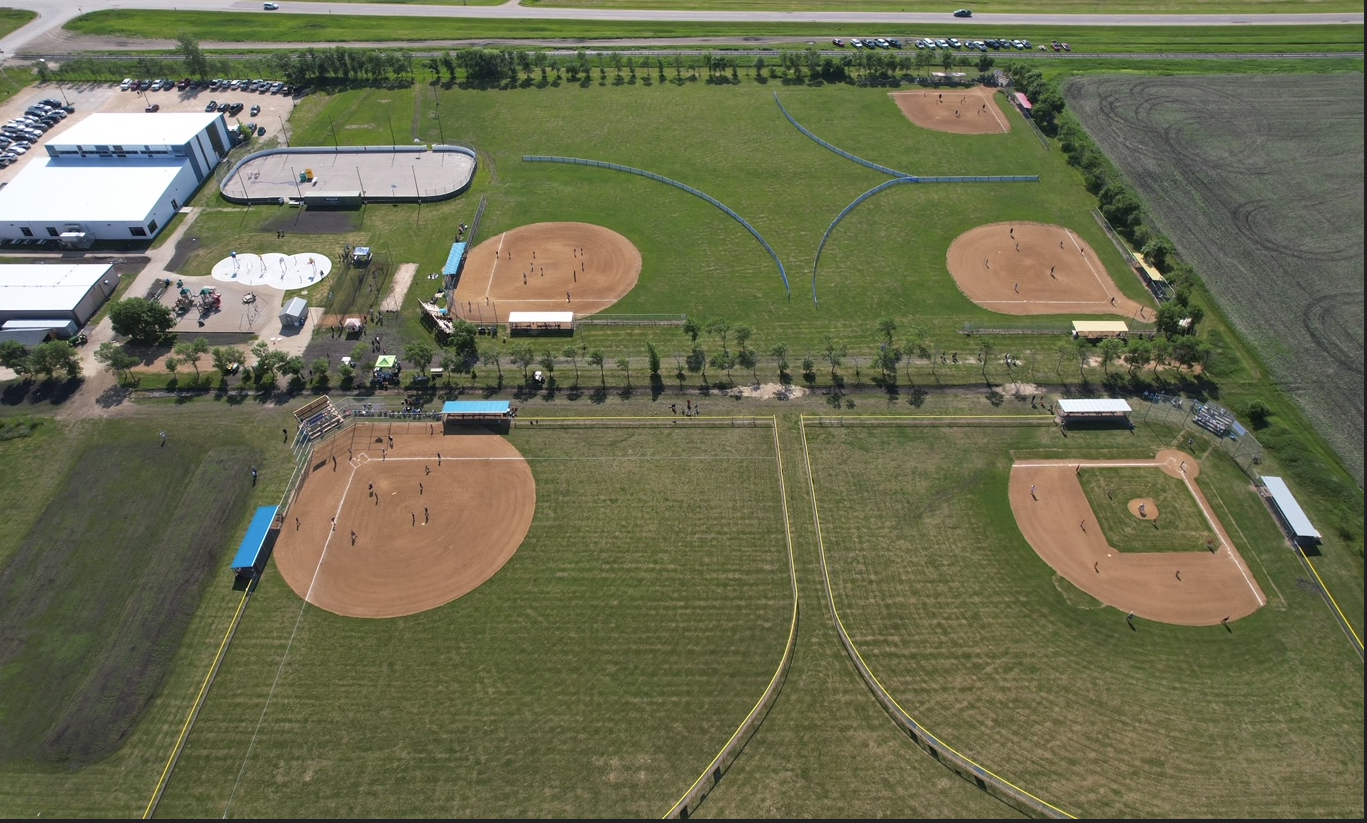 Caisse Community Centre New Ball Diamond Grand Opening and U9 Jamboree THANK YOU
The Macdonald Minor Ball Association and Caisse Community Centre hosted a Grand Opening of
a N
ew
B
all
D
iamond
and updated
amenities
on Sunday
,
June 11th, 2023
with players, parents, community members, and Jays Care Foundation representatives in attendance. The day featured a U9 (
u
nder-9)
J
amboree, a skills competition, a dunk tank, emergency vehicles
display (Macdonald Fire Fighters Association and RCMP Headingley Detachment)
and food and beverages, all on the grounds of
the
Caisse Community Centre in La Salle, MB.
The Grand Opening Ceremony headlined the event, with players and coaches gathering on Jays Care
F
ield for the
N
ational
A
nthem, sung by
Kari McFarlane
. Master of Ceremonies,
Gary Romijn
, introduced the community to those responsible for the developments, including
Brian Cornels
e
n
(President, Caisse Community Centre)
,
Dee Romijn
(
Facility
Manager, Caisse Community Centre)
, and the lead on the project,
Stephen Ceslak
(President, Macdonald Minor Ball
Association
)
. Jays Care Foundation
representatives
Rebecca Lansley
(Specialist, Jays Care Foundation)
,
Nichole Martin
(Senior Manager, Jays Care Foundation)
,
Colette Ng
(Senior Coordinator, Jays Care Foundation)
and
Nicole Setterfield
(Administrator, Jays Care Foundation)
presented the community with a custom Blue Jays baseball jersey. The official ribbon cutting was performed, and ceremonial first pitches were thrown by siblings
Jeter and Kinsley Ceslak
, young ball players from La Salle.
Construction of the new, safe, accessible diamond and
amenities
updates came on the heels of an $85,000 Jays Care Foundation grant, fundraising efforts
and generous donations from sponsors in the community for a total project cost of $250,000.
Stephen Ceslak
and
Dee Romijn
submitted a
Grant A
pplication to th
e Fi
e
ld of Dreams
program at Jays Care Foundation in 2021
and in
the
Spring of 2022, received
notification
that
the
Caisse Community Centre had been awarded the grant. Excavation for the
N
ew
B
all
D
iamond officially began in August, 2022.
A year later, the community of La Salle and all the young ball players in the community have access to
diamonds
with improved field drainage, permanent base anchors, multiple storage solutions, temporary home-run fences
and upgraded batting cages. Advancements like th
ese
made at the Caisse
Community Centre Ball D
Diamonds are core to the mission of the 'Field of Dreams' program
which supports players and community alike. Through increased: access to quality sport
amenities
, physical activity opportunities, positive role model experiences, accessible spaces, capacity for enrollment in youth programs, community engagement, and most of all, access to baseball and softball, children learn life skills while in a community that is united and encouraged to grow.
A development such as this is a true investment in the town of La Salle, in the sports of baseball and softball, and in every child that will grow up playing
on
the Caisse Community Centre Ball Diamonds
.
Thank you
to
ALL
the sponsors for their generous contributions
:
Platinum Sponsors
Jays Care Foundation,
Building Sustainable Communities and
Marchetti
F
amily
Trust
Gold Sponsors
Dufresne Furniture, La Salle Insurance, ReadyMeds, Red River Mutual, Tank Traders and Sport MB Canada Games Legacy Fund - Stephen Ceslak
Silver Sponsors
Anseeuw Brothers Ltd, Canterra Seeds, Crown Toyota, GLP Enterprises, Homestead Co-op and Witt Family
Bronze Sponsors
Pitura Seeds, Brett Young, Vern Harrison, FWS and Ritchie Bros Auctioneers
Thank you
to the countless volunteers who made the construction and transition processes possible.
The Macdonald Minor Ball Association and Caisse Community Centre would also like to
thank
the Green Team for their fantastic job on maintaining not only the New Ball Diamond but ALL the Ball Diamonds at the Caisse Community Centre.
Article Credit to: Emma Anderson